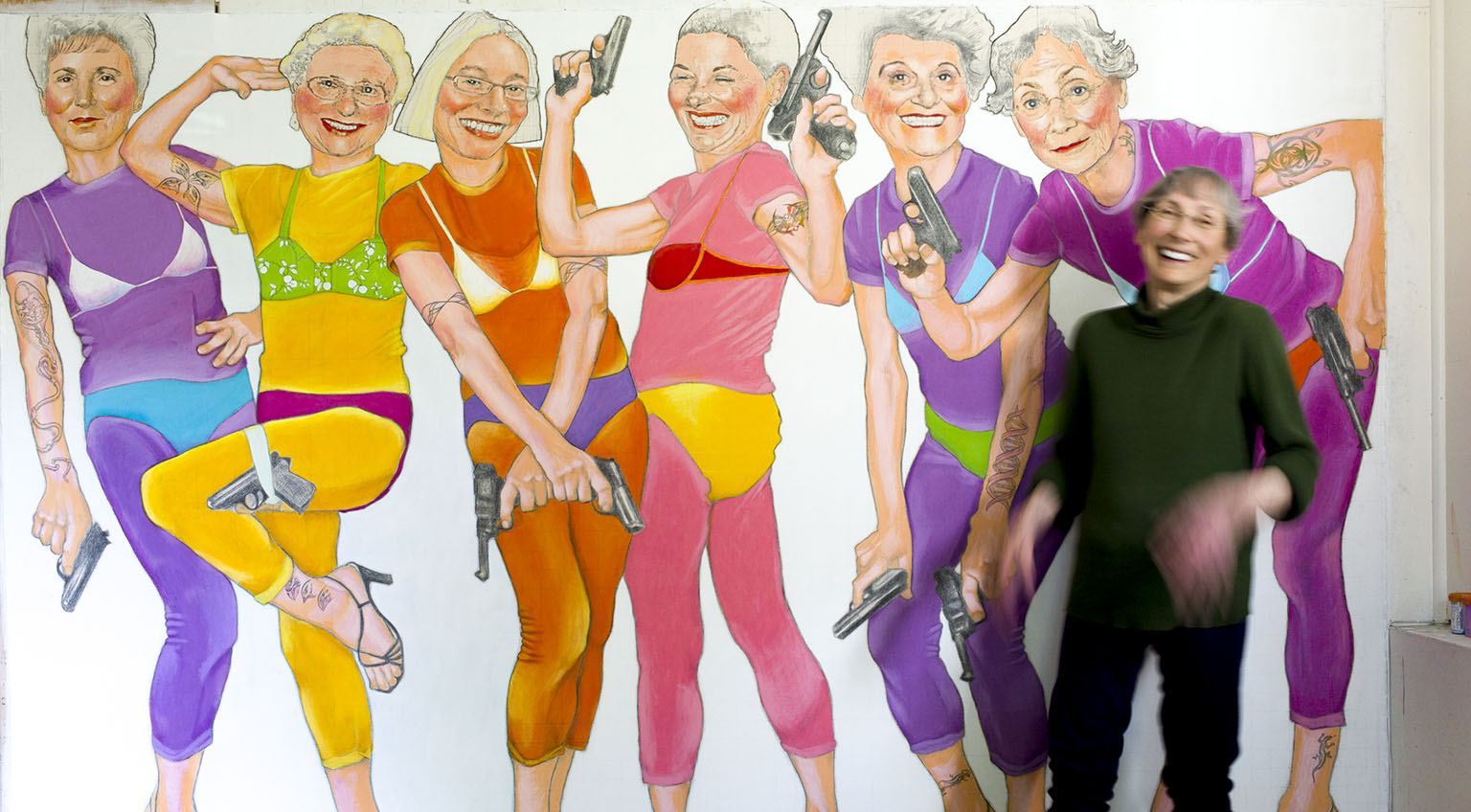 Biography
Hinda Avery, PhD was born in 1940, in Vancouver, BC. She holds a BFA, a MFA and a PhD (UBC). Her Doctoral research, in architecture and urban planning education, was from a feminist perspective and for several years she taught Women's Studies.
Avery has always tried to integrate political and social issues into her artwork and, in the 1970s, the feminist movement gave her work a particular focus – that of portraying women in a non-stereotypical way. This focus has remained with Avery throughout the years.
A trip to Poland and Germany, to seek information about relatives murdered during World War II, as well as to research Holocaust Memorials (museums, monuments, and memorial sites) was life-altering. The experience made Avery change the direction of her art and to focus on Holocaust subject matter. The result was a series of paintings depicting Jewish women as resistance fighters during the Holocaust. This project lasted for 13 years. She now produces comics.